What in the world: An Olympic boycott and Madonna's decline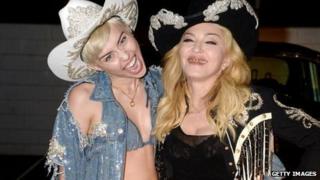 A review of the best commentary on and around the world...
Today's must-read
The petition on Change.org that actor and gay rights activist George Takei, author Anne Rice and British comedian Stephen Fry started in August condemning Russia's anti-LGBT policies and calling for the International Olympic Committee to move the Winter Games from Sochi to the 2010 site of Vancouver, Canada, now has more than 175,000 supporters.
Warren Kinsella of the Toronto Sun argues that Canada should keep its athletes home next month, comparing the Sochi Olympics to the games held in Nazi Germany in 1936.
"Participation in Sochi will do nothing whatsoever to advance human rights," he writes. "As in Berlin, 78 years ago, our participation will set human rights back.
Chris Trejbal, writing in the Broad Side, disagrees: a US boycott of the competition would do more harm than good.
"An American boycott of the 2014 Winter Olympics in Sochi, Russia, is a lousy idea that will not advance the cause of LGBT equality," he writes.
Alin Adams in the Times of Israel says that while a boycott would have been nice, no-one should be surprised by Russia's actions - they've been oppressing minorities for more than a century.
"To act like this is Russia's first-ever human-rights offense - or to suggest that those who oppose moving the Games do it solely because of who is being targeted - smacks of, at best, ignorance about 20th century history and, at worst, self-absorbed hypocrisy," she writes.
Afghanistan
Wasted money in Afghanistan could be used at home - Nato spent $200m (£121m) on a five-year programme to improve literacy in the Afghan security forces with little oversight or proof of results, writes DB Grady in the Week. "If the US government is that determined to burn mountains of money we don't actually have, couldn't we at least burn the dollars in the United States?" he writes.
France
The cautionary tale of American inequality - President Barack Obama has made social and financial inequality a recurring theme in recent speeches, including Tuesday night's State of the Union address. Le Monde's Alain Frachon writes that if Europe and Japan don't pay attention, they could be "eaten away by income inequalities", just like the US (translated by WorldCrunch).
Egypt
Revolutionary depression - The three-year anniversary celebration of the Tahrir Square uprising has some young Egyptians feeling depressed, writes Ziad A Akl in Egypt's Daily News. "The depression travelling fast among the revolution's youth in Egypt these days is one that reaffirms the loss of original objectives, while at the same time failing to identify alternatives," he writes.
Israel
Netanyahu's exposed right flank - Commentary's Tom Wilson writes that Israeli Prime Minister Benjamin Netanyahu's reluctant move to the political centre has left an opening for conservative Economy Minister Naftali Bennett to increase his political power.
India
Japan becomes a military lifeline: Here's another in our ongoing series of links to columns about the courting of India by Japan and China. Reports indicate that India is on the verge of buying 15 amphibious aircraft from Japan, the first time the Japanese have sold military equipment to another country since World War Two.
"India and Japan are the two largest and most powerful of China's rivals, and cooperating to balance the tiger in the room is a no-brainer," writes the American Interest's Walter Russell Mead.
Syria
Torture images expose the first post-modern conflict - Susie Linfield of New York University writes that the graphic combat photos coming out of Syria are making the camera a tool of warfare, as "both sides are engaged in a perverse competition to show the world, and each other, how ruthlessly barbaric they can be".
United Kingdom
The Queen can learn from Downton Abbey - With the royal reserve down to a million pounds, the Queen may need to start finding ways to fend off financial peril, writes the Daily Beast's Tim Teeman. She need look no further than BBC's Downton Abbey for tips on how to turn ancestral power into profit.
BBC Monitoring's quote of the day
Egypt's presidential elections: General [Abdel Fattah] Al-Sisi is undoubtedly a good man and a patriotic officer... but why must he be elevated to the level of the pharaohs and promoted to the level of the gods for making the military establishment side with the people in their battle against those kidnappers of the revolution, the Muslim Brothers?... Amid this noisy propaganda carnival saturated with praise for his qualities, I fear that General al-Sisi may change from being a good man and a patriotic officer into a dictator who will be re-elected time after time." - Adnan Hussein in Iraq's Al-Mada
One more thing…
Is Madonna a lost cause? - She was a groundbreaking performer whose continued popularity through the decades set her apart from her peers. But is the Material Girl's star finally losing its lustre? Salon's Daniel D'Addario writes that Madonna's willingness to latch on to the latest pop sensation shows she's running out of new ideas.
Have you found an interesting opinion piece about global issues that we missed? Share it with us via email at echochambers (at) bbc.co.uk.