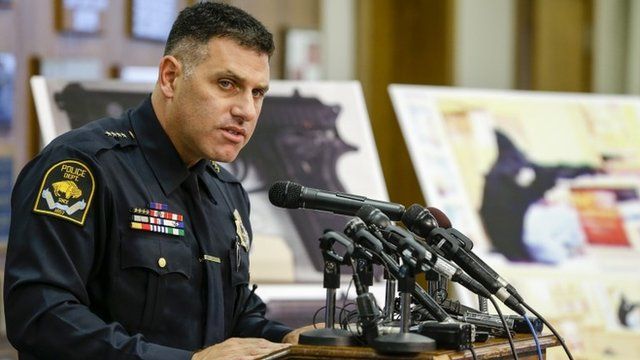 Video
Cops TV crew member killed in 'chaotic' robbery, say police
A member of a television crew filming for reality TV show, Cops, has been accidentally killed in cross fire by police officers who responded to a robbery in Omaha.
The city's police chief Todd Schmaderer said the robber Cortez Washington had fired a pellet gun, which officers thought was a real weapon.
They opened fire killing Mr Washington and soundman Bryce Dion.
Chief Schmaderer said his officers were "taking this very hard".
Go to next video: TV crew member killed filming robbery