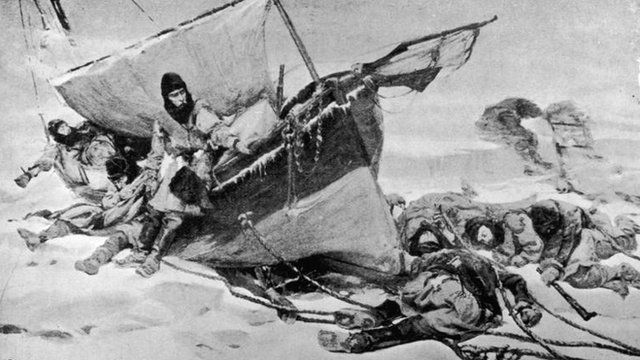 Video
Canadian expedition aims to find Franklin's lost ships
It is one of the great mysteries of the heroic age of Victorian exploration: what happened to Sir John Franklin, 129 men and two ships that set out in 1845 to chart the North West Passage through the Canadian Arctic and simply vanished? Clues to the expedition's fate, and the bodies of some of Franklin's men, have been found. But not the ships themselves.
Nick Higham speaks to members of a new expedition, jointly mounted by the Canadian government and the Royal Canadian Geographical Society, the most intensive effort yet to find Franklin's ships.
First broadcast on BBC Radio 4's Today programme on Tuesday 26 August.