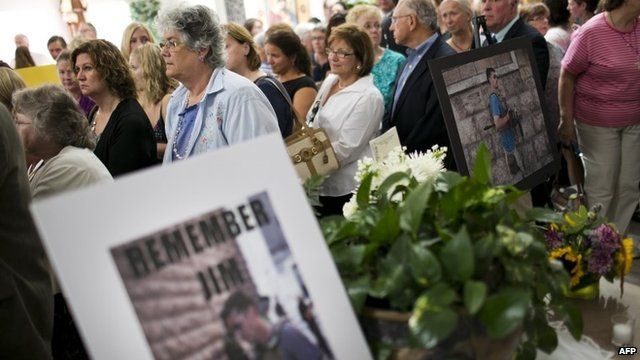 Video
James Foley: Service held for murdered journalist
Memorial services have been held for the kidnapped American journalist killed by Islamic State militants last week.
James Foley's murder was recorded on camera and posted on line. His killer linked the reporter's death to US attacks on their forces in northern Iraq.
Family, friends and colleagues gathered in his hometown of Rochester, New Hampshire, to remember him.
Barbara Plett-Usher reports.
Go to next video: James Foley's images of conflict