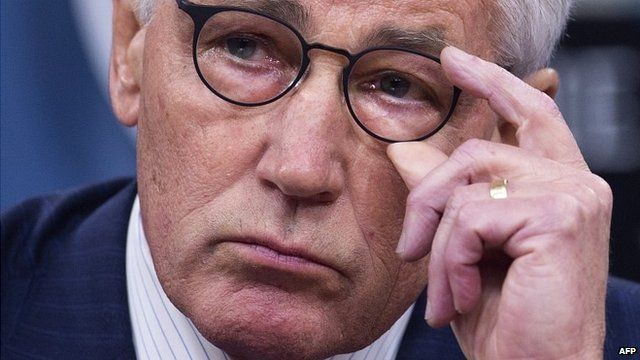 Video
US Defence Secretary Chuck Hagel: 'Isil poses a long-term threat'
US Defence Secretary Chuck Hagel has said the government was working on a ''long-term'' strategy to combat the ''long-term'' threat from Islamic State - also known as Isil or IS.
He was speaking to reporters as it emerged that jihadists holding US journalist James Foley wanted a $132m (£80m) ransom for his release.
Mr Foley was abducted in November 2012, and a video of his beheading was released by the militants earlier this week.
Go to next video: The hunt for James Foley's killer