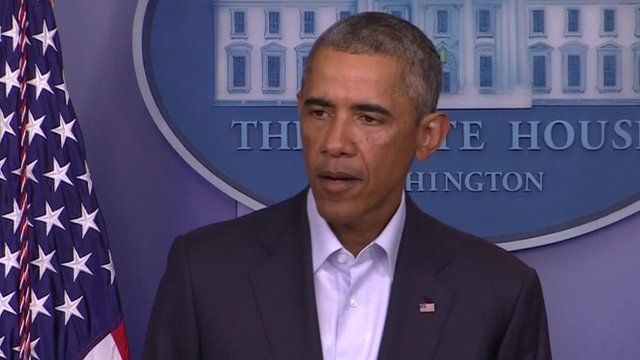 Video
Obama on Ferguson unrest: Violence 'undermines justice'
US President Barack Obama has said that looting and attacks on police officers following the death of an unarmed teenager in Missouri "undermine rather than advance justice".
He also announced that he was sending Attorney General Eric Holder to Missouri to meet US law enforcement authorities investigating the shooting of Michael Brown.
The 18-year-old was fatally shot by a police officer, sparking a week of protests in the St Louis suburb of Ferguson.
Go to next video: How black and white America view Ferguson