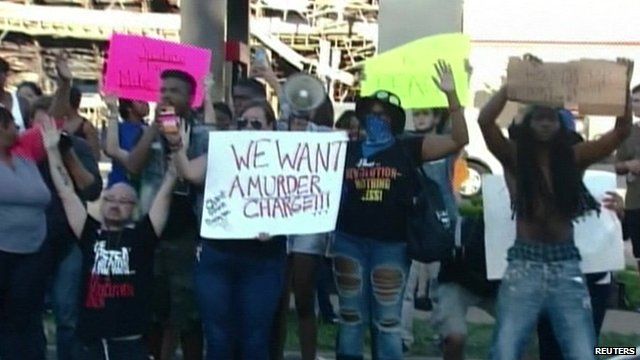 Video
Michael Brown death a travesty, cousin tells BBC
The cousin of Michael Brown, the black teenager killed by police in Missouri, has told the BBC his family has had no apology from the police for what happened.
Details about the incident have been disputed but eyewitnesses said the unarmed teenager had his arms raised when he was shot multiple times by a police officer. Police say there was a struggle and the officer suffered facial injuries.
Speaking to the BBC's Aleem Maqbool at a vigil for his cousin in St Louis, Eric Davis described the teenager as "a big, gentle giant".
Go to next video: 'Transparency' call over shooting