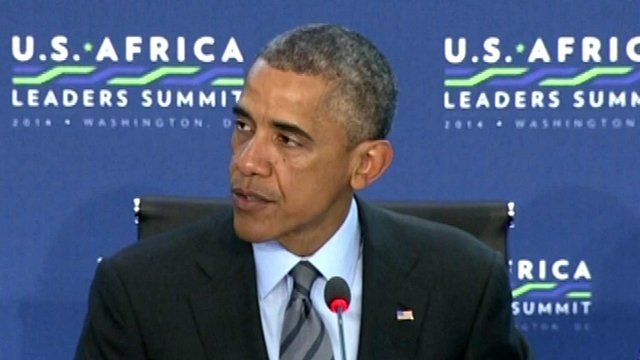 Video
Barack Obama hails Africa's future world role
US President Barack Obama has hailed Africa's role in shaping world events, on the last day of a summit in Washington DC with 40 African leaders.
Wednesday's talks covered security concerns and corruption - two areas the US administration says are holding back growth and investment in Africa.
US firms pledged $37bn (£33bn) in investment during the summit.
Mr Obama said Africa ''will help shape the world as never before'' and added a ''new generation'' of young Africans was making its voice heard.
Go to next video: US and Africa forge spiritual links