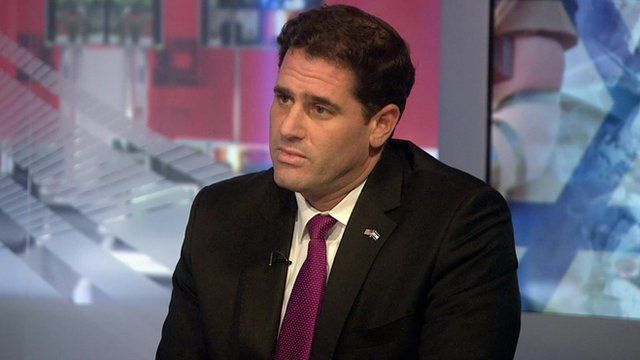 Video
Israeli envoy to US defends shelling
The Israeli ambassador to the US has said Israel has "done everything it can" to avoid civilian casualties in Gaza.
Speaking to the BBC's Laura Trevelyan before the latest ceasefire was announced, Ron Dermer said the "real war criminals" were Hamas, which controls Gaza.
He spoke after the US said the shelling of a UN shelter in Gaza, which killed 16, was "totally unacceptable and totally indefensible".
Since Israel began its offensive in Gaza on 8 July, 1,422 Palestinians have been killed and 8,265 injured, most of them civilians, according to Gaza's health ministry. Fifty-eight Israelis have been killed in total - 56 soldiers and two civilians.
Israel says its operation in Gaza is designed to defend its population from attacks by Palestinian militants.