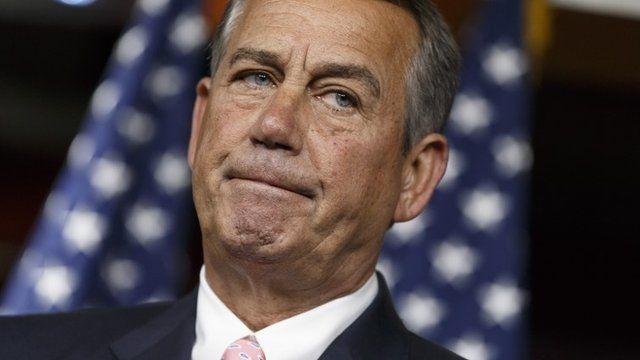 Video
Obama lawsuit: Republicans in 'defend US Constitution' call
The US House of Representatives has passed a resolution to sue President Barack Obama for allegedly exceeding his constitutional powers in the way he enforced his signature healthcare reforms.
Republicans claim they are trying to protect the constitutional division of powers, but Democrats in the House say the suit was an electioneering stunt.
The Speaker of the House, Republican John Boehner, said the president's actions had violated the Constitution.
Go to next video: Pelosi: Lawsuit is waste of money