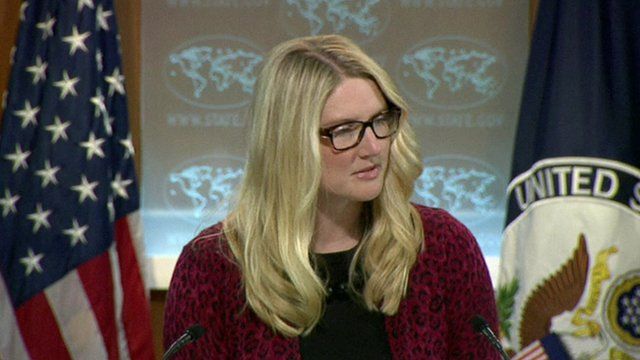 Video
'FAA makes these decisions for the safety of United States citizens '
US and European airlines suspended flights to Israel's Ben Gurion airport after a rocket landed one mile (1.6km) away.
The US Federal Aviation Administration (FAA) ordered three US carriers that fly to Israel - Delta, United and US Airways - to halt flights for 24 hours.
Marie Harf, from the US State Department told press that "the FAA makes these decisions when they feel it is warranted, again for the safety of United States citizens".
Go to next video: Kerry pushes for ceasefire in Gaza