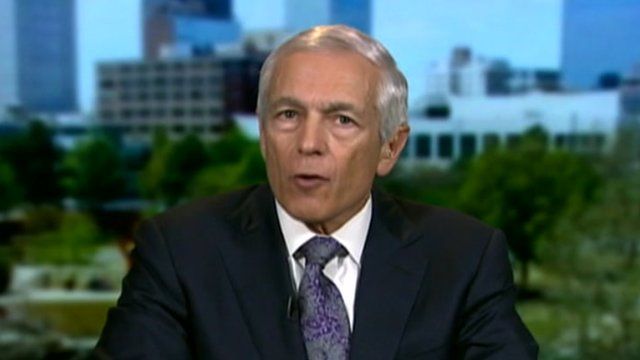 Video
Wesley Clark: ISIS gains a 'launching pad against America'
Sunni militants have seized the northern Iraqi city of Tal Afar, officials and residents say, following the capture of Mosul and Tikrit last week.
Former General Wesley Clark tells the BBC's Katty Kay, the gains by ISIS creates the possibility of a "terrorist-based government at the very heart of this region".
And despite US forces leaving Iraq several years ago, Gen Clark says Americans should be concerned what happens in the country, as ISIS held land "provides a launching pad against America and American interests worldwide".