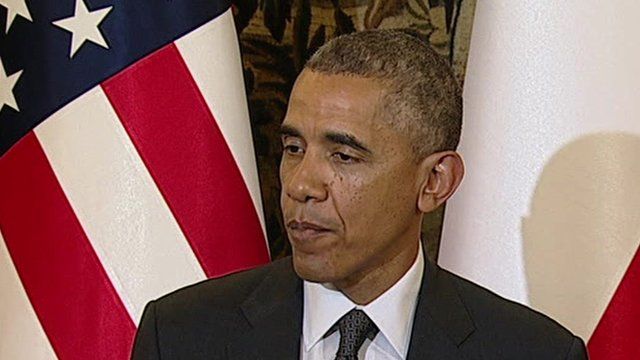 Video
President Barack Obama: 'We don't leave soldiers behind'
President Barack Obama has defended the prisoner exchange with the Taliban in which a US soldier was released from captivity.
Sergeant Bowe Bergdahl had been held by the Taliban in Afghanistan for almost five years.
Mr Obama said the United States had a "sacred rule" of not leaving behind its men and women in uniform.
As part of the deal, five Afghan detainees, who had been held at Guantanamo Bay in Cuba, were freed.
Go to next video: Taliban celebrate prisoner 'victory'