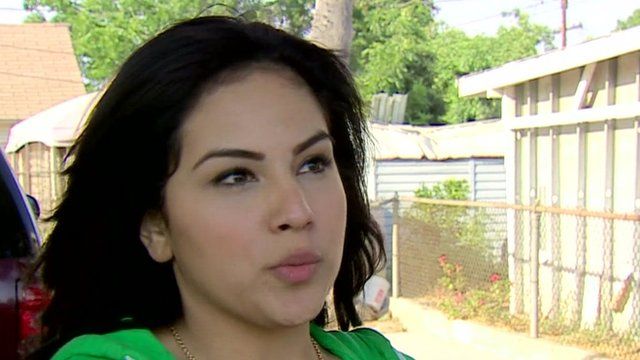 Video
Neighbours: Kidnap victim and man acted 'like normal couple'
A 25-year-old woman who went missing in California 10 years ago has been found alive after years of alleged sexual abuse.
The unnamed woman told police she was forced to marry her captor and have his child.
Isidro Garcia, 41, was arrested on Tuesday on suspicion of kidnapping, rape and false imprisonment.
Neighbours of the couple said they had not noticed anything out of the ordinary.
Go to next video: 'Your mother's not looking for you'