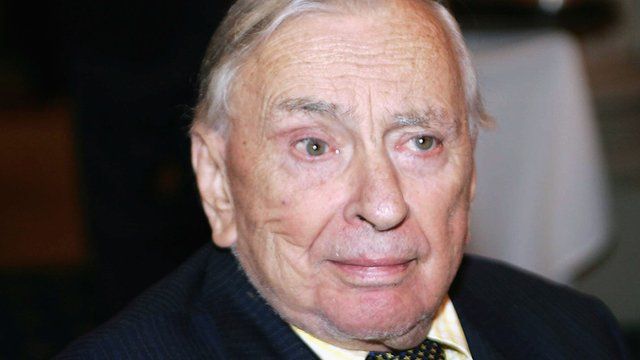 Video
Gore Vidal: The man behind the intellectual legend
Gore Vidal was one of the intellectual greats of the 20th Century, whose writing influenced politics, literature and the culture wars.
An award-winning documentary on the liberal thinker's life, Gore Vidal: The United States of Amnesia, has just been released at select cinemas in the US.
Over five years, director Nicholas Wrathall gained unprecedented access to Vidal, his extensive archives and his close friends and colleagues.
He told the BBC about how over five years he watched Vidal - who died in 2012 aged 86 - come to terms with his own mortality.
Video journalist: Rubika Shah. Interviewer/Producer: Ed Gibbs