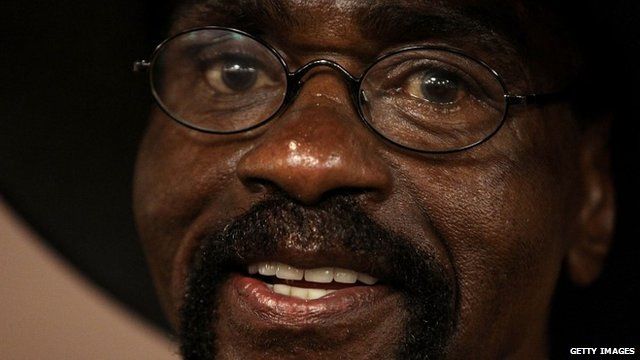 Video
Boxer Rubin 'Hurricane' Carter dies
US former boxer Rubin "Hurricane" Carter, whose wrongful conviction for murder caused an international outcry, has died at the age of 76.
He died on Sunday at his home in Toronto, Canada, following a battle with prostate cancer.
Carter spent 19 years in prison for three murders in New Jersey in 1966. The alleged racial motivations behind the incarceration became well-known in Bob Dylan's song Hurricane, several books and a film.
Beth McLeod looks back at his life.
Go to next video: Boxer Rubin 'Hurricane' Carter dies