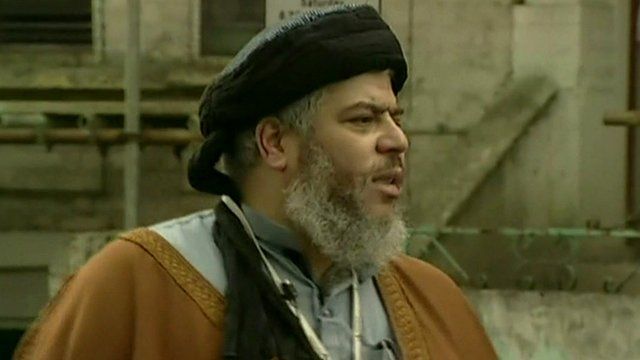 Video
Abu Hamza terror trial to start in New York court
The trial of Abu Hamza al-Masri, the radical cleric extradited from the UK to the US in 2012, is due to start at a federal court in New York on Monday.
He denies 11 terrorism charges including providing support to al-Qaeda and trying to set up an al-Qaeda training camp in Oregon.
He was extradited from a UK prison, having been jailed for seven years for inciting murder and race hate.
Nick Bryant reports.
Go to next video: Abu Hamza denies US terror charge