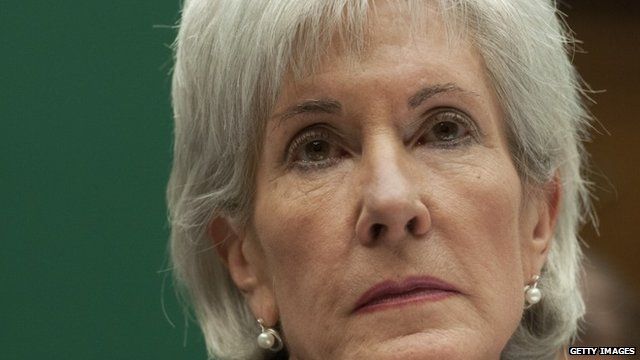 Video
US Health Secretary Kathleen Sebelius resigns
US Health Secretary Kathleen Sebelius has resigned following the problematic launch of President Barack Obama's healthcare law, US media report.
The law - regarded by the president's supporters as one of his main domestic achievements - has been marked by early technical problems and delays.
The BBC's Beth McLeod says Ms Sebelius was the "public face" of the Affordable Care Act and Mr Obama had been under pressure to replace her.
Go to next video: Sebelius: 'You deserve better'