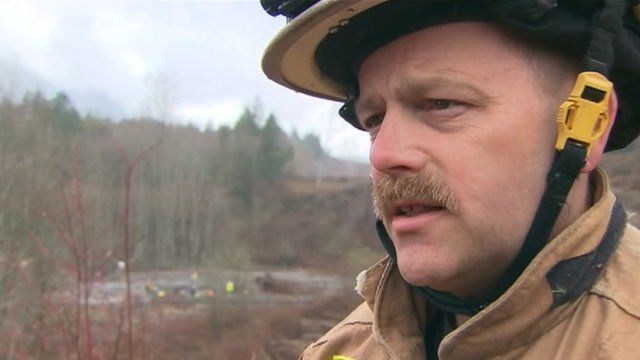 Video
Rescue worker talks Washington mudslide search efforts
The search continues in the US state of Washington after a mudslide hit the town of Oso on Saturday, killing at least 25 people, including nine bodies that have been found but not recovered.
Some 90 people remain missing after the 177ft (54m) wall of mud left a square mile field of muck and debris.
Fire official Steve Mason said crews are sifting through the remains of homes for victims.
"Those piles are people's residences, and they are very methodically going through those residences one by one and looking for individuals in those piles," he tells a journalist who joined him on a tour of the site.
Go to next video: 'Tragic time' for community