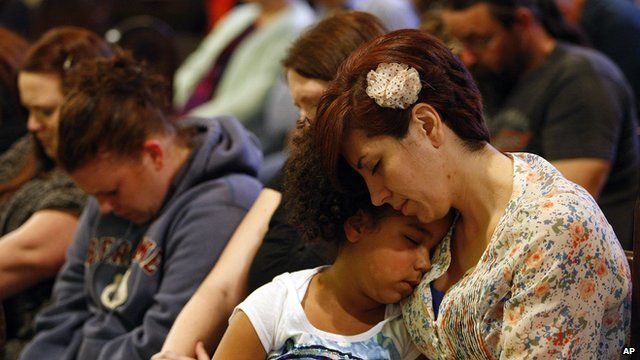 Video
'Tragic time' for landslide hit Washington community
A Washington mayor has said her community is having a "very tragic time" dealing with the aftermath of a huge landslide.
Fourteen bodies have been recovered in the landslide and up to 176 people remain unaccounted for.
Mayor Barbara Tolbert's "tight-knit" town Arlington is 15 miles from the worst-hit area, Oso.
She told BBC Radio 5 live's Up All Night: "You can't walk through the streets of Arlington without meeting up with someone who is missing someone."
Go to next video: Aerials show landslide devastation