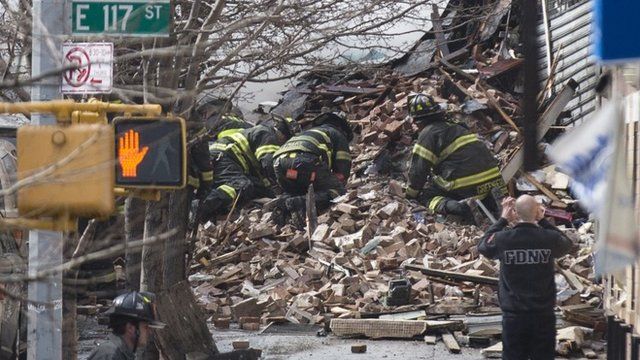 Video
NYC building collapse: 'Everything was shaken up'
Two women have died after a gas leak sparked an explosion which levelled two buildings in East Harlem, New York City, authorities say.
Eighteen others have been injured in the incident, which sent smoke billowing into the city sky.
Gleb Mikhalev said he had to walk through the scene on his way to work, describing it as a "shaken neighbourhood".
Go to next video: 'A tragedy of the worst kind'