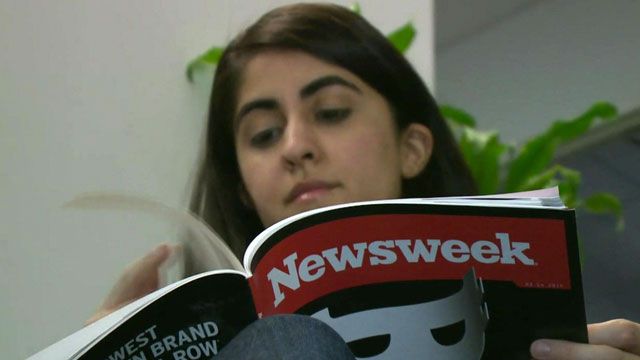 Video
Newsweek returns in print format
US current affairs magazine Newsweek is going back into print, following a stint as a digital-only publication.
The magazine, which once had a circulation of 3.3 million, was taken out of print after its December 2012 edition, then sold to digital news company IBT Media last August.
But the re-launched Newsweek will have a modest circulation of just 70,000 copies, and cost $8 an issue.
Michelle Fleury reports from New York.