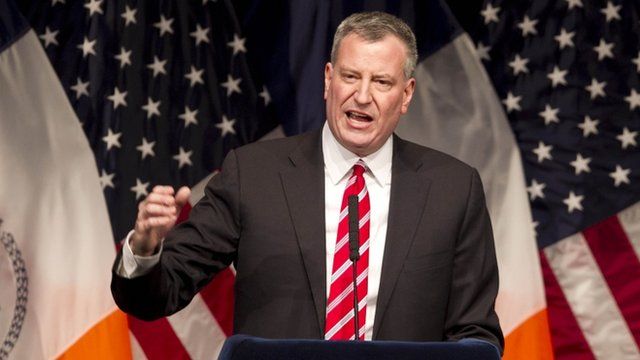 Video
New York Mayor Bill de Blasio fights growing income gap
New York City Mayor Bill de Blasio has delivered his State of the City speech vowing to tackle the growing income gap.
The 52-year-old called for a minimum wage hike and funding for pre-kindergarten programmes by taxing the wealthy.
The city's first Democratic mayor in more than 20 years, he swept to power in November after vowing to tackle the city's income inequality.
"We understand that allowing the income gap to stretch further isn't simply a threat to those at the bottom but to every New Yorker," he said on Monday.
Go to next video: Stopping stop-and-frisk abuse in NYC