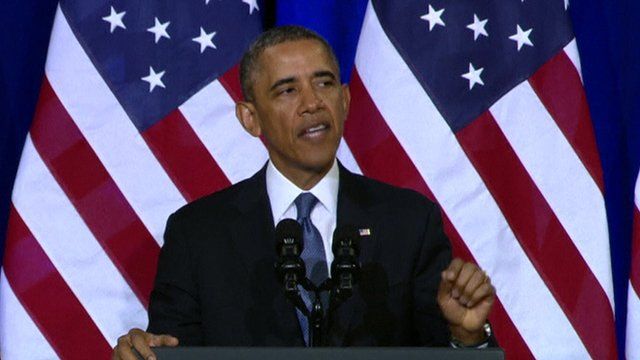 Video
President Obama speech on planned NSA changes
President Obama outlines planned changes to the US's electronic spy programmes.
The President is hoping to restore public confidence in the intelligence community following a series of revelations by ex-intelligence contractor Edward Snowden.
The White House's proposals come hours after UK media reports - based on information from Mr Snowden - that the US collected and stored almost 200 million text messages per day across the globe.