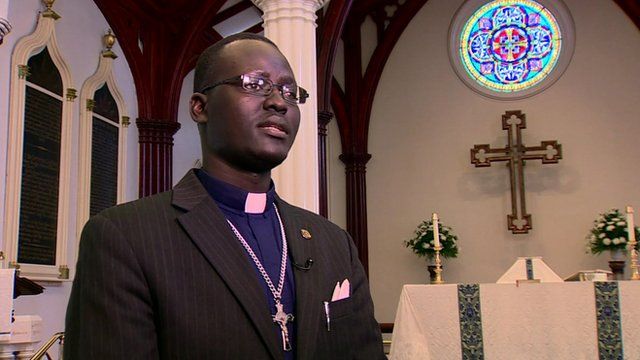 Video
'Lost boy' pastor: Fighting dishonours S Sudan
The Reverend Thon Moses Chol is a pastor at St Paul's Episcopal Church in Alexandria, Virginia and one of South Sudan's Lost Boys, a refugee to the US.
He says the fighting in South Sudan is "heartbreaking" and a "dishonour to those who have given the ultimate sacrifice" for South Sudanese freedom.
"You cannot develop a nation at war," the Rev Chol says, but adds he is optimistic the situation can be contained.