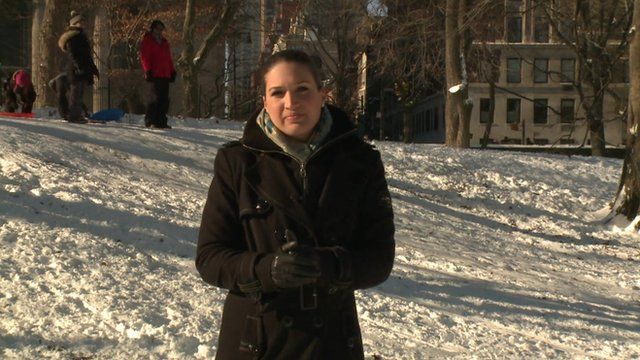 Video
US storm: A snowy day in Central Park
A winter storm has blanketed parts of Canada and the north-eastern US with up to 2ft (61cm) of snow.
The storm closed government offices and schools in New York City, and some residents took to sleds in Manhattan's Central Park.
But as the BBC's Nada Tawfik reports, with temperatures at -10C (14F) in New York City, flight cancellations and slick roadways, the storm has not been a holiday for all.
Go to next video: Fire crew's hose spray freezes