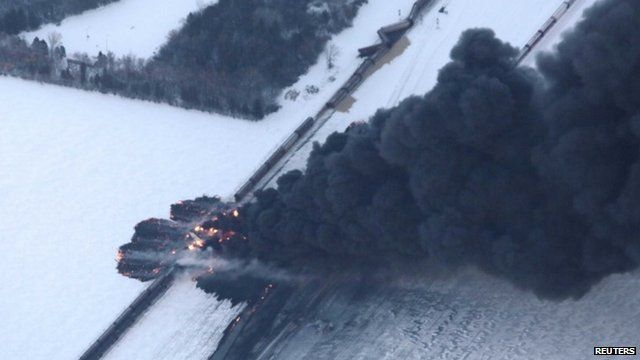 Video
US oil train: Authorities order Casselton evacuation
Residents in the town of Casselton, North Dakota are being urged to leave, after several wagons of a mile-long train carrying crude oil derailed and burst into flames.
A plume of thick black smoke could be seen many miles away and explosions were heard.
No injuries were reported but the authorities are concerned that the chemicals in the burning fuel could cause respiratory problems.
Alpa Patel reports.
Go to next video: Explosions as US oil train derails