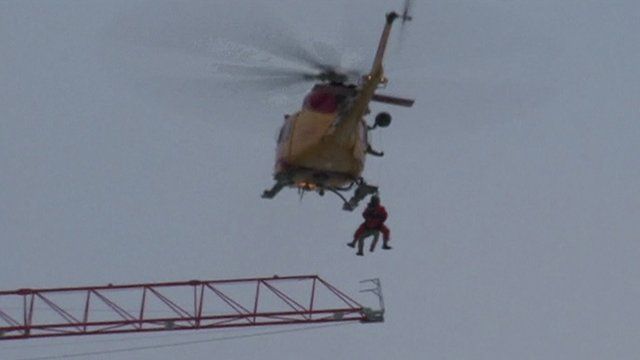 Video
Daring helicopter rescue of man trapped on crane above fire
A Canadian military helicopter has rescued a man who was trapped at the end of a construction crane as a fire raged below.
The crane operator was stranded on Tuesday after a fire broke out in a large apartment building under construction in the city of Kingston, Ontario.
Police say the crane operator suffered only minor injuries.
Miranda Hurst reports.
Go to next video: Dramatic rescue from Hell Hole climb