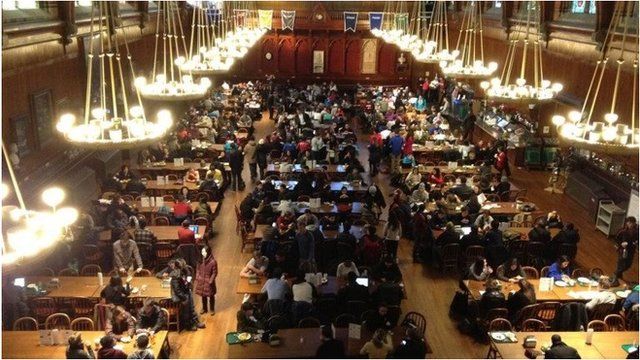 Video
Harvard students react to alert
Harvard University students have told how they were evacuated just as they sat down for their final examinations.
Police are on site investigating "unconfirmed reports" that explosives were found at four buildings on Monday.
"We had our pencils out, they were about to start it [the test] and right when they were about to say 'go' the fire alarm started and they evacuated everyone," said one student.