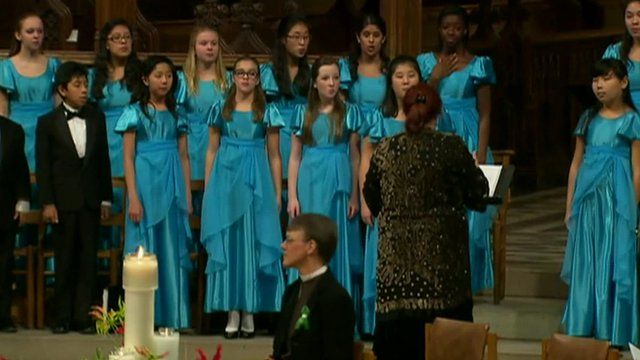 Video
Sandy Hook: Hundreds gather to mark first anniversary
Hundreds of people have gathered at Washington's National Cathedral to mark the first anniversary of the massacre which took place at Sandy Hook Elementary School in Connecticut.
Twenty children and six staff died when Adam Lanza opened fire with an assault rifle.
The shooting prompted a renewed campaign for stricter firearms controls, but one year on, little has changed, as Mark Mardell reports.
Go to next video: Newtown victim's mum vows to seek change