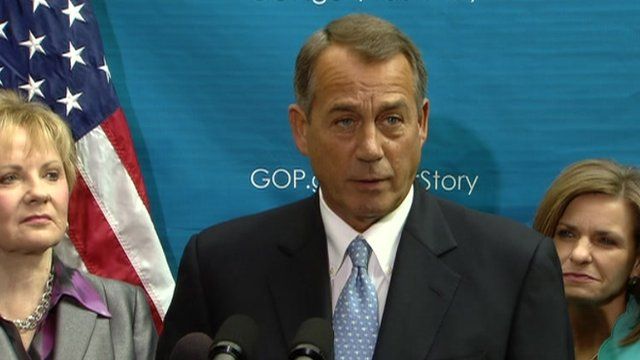 Video
House Republican leaders skewer Obamacare
Republican House of Representatives leaders continue to attack Democratic President Barack Obama's embattled signature healthcare law.
Obamacare "continues to wreak havoc on American families," House Speaker John Boehner told reporters on Tuesday.
House Majority Leader Eric Cantor says citizens deserve "relief" from the law's glitch-plagued website. He said the Obama administration kept trying to hide bad news about the law.
Mr Obama is scheduled to address the nation regarding the Affordable Care Act on Tuesday afternoon.