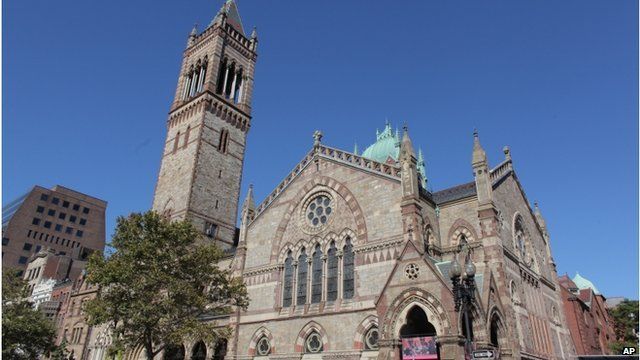 Video
Old South Church sings from Bay Psalm Book
A copy of the first edition of the Bay Psalm Book that will be auctioned in New York on Tuesday is expected to become the most expensive printed book ever sold.
The book was the first to be printed in what is now the US, and just 11 copies are known to survive.
It is being sold by Boston's Old South Church, which will retain one other copy.
On 27 October, the congregation of Boston's Old South Church marked the occasion by singing psalms from the rare volume.