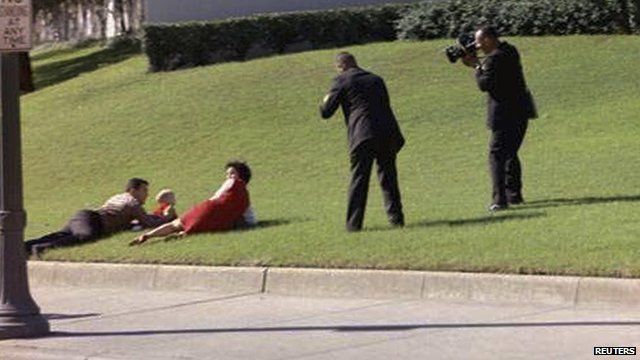 Video
Eyewitnesses describe 'terrifying' moment JFK was shot
The closest civilian eyewitnesses to President Kennedy's assassination in Dallas on 22nd of November 1963, say the memory still shakes them - 50 years on.
Bill and Gayle Newman, who were on the north side of Dealey Plaza, fell to ground after the shots were fired to shield their small children.
The couple were interviewed on live television around 15 minutes after the assassination and images of them can be seen on the archive footage of the moment.
Gayle told BBC Radio 5 live's Drive: "It was a very scary moment seeing... the president being shot right in front of your eyes then thinking about your children possibly being caught in the cross fire. It was just terrifying. It sort of shake when I think of it."
Go to next video: 'I saw JFK dying in front of my eyes'