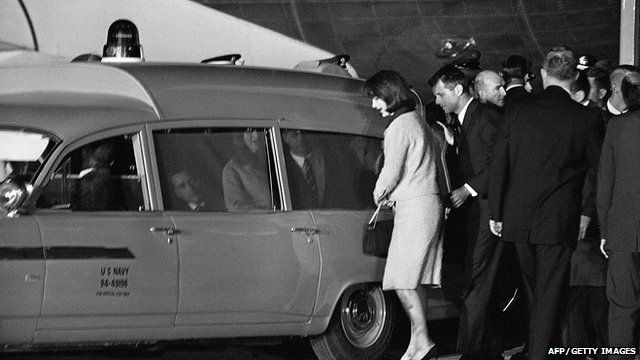 Video
Surgeon recalls treating JFK in his dying moments
A neurosurgeon who tried to save the life of former US president John F Kennedy has spoken about treating the president in his final moments.
Robert Grossman, then 30, was called in to treat Kennedy, after he was shot in Dallas, Texas on 22nd of November 1963.
Fifty years later, he told BBC Radio 5 live's Shelagh Fogarty: "A nurse said, 'The president's been shot, come to the trauma room' - and we thought it was a prank."
He added, "There was a feeling of awe because you saw the president dying in front of your eyes. Immediately you thought - what does this mean for the country? Is this the start of WWIII?"
Go to next video: JFK witnesses: 'It was terrifying'