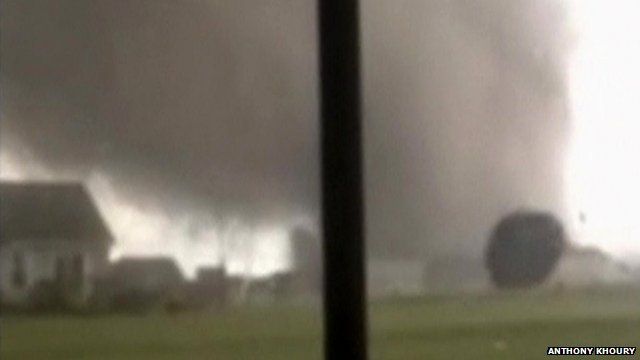 Video
Deadly tornadoes hit Illinois, Indiana and Kentucky
Powerful tornadoes and thunderstorms have swept through the US Midwest, destroying homes and overturning vehicles in the states of Illinois, Indiana and Kentucky.
At least eight people were killed in Illinois and it is feared that several hundred people may have been injured in the fast-moving storms.
Nick Bryant reports.
Go to next video: Inside a house as tornado approaches