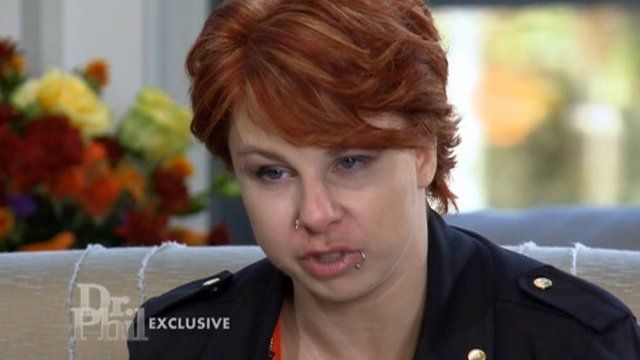 Video
Michelle Knight: 'I was hung up by my feet, hands and neck'
One of the three women held in brutal captivity for about a decade in an Ohio house has described her imprisonment to a US chat show host.
In an advance clip released by the Dr Phil programme, Michelle Knight told host Phil McGraw that her captor Ariel Castro used an orange electric cord to hang her horizontally from the ceiling.
"I was tied up like a fish, an ornament on the wall, that's the only way I can describe it," she said.
Ms Knight was 21 when she was abducted in 2002. She was freed in May when fellow captive Amanda Berry escaped from Castro's house and alerted police.
Courtesy CBS/Stage 29 Productions
Go to next video: Ariel Castro found hanging in cell