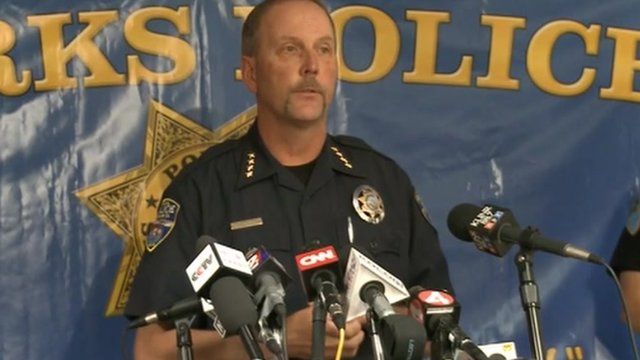 Video
Police honour slain Nevada teacher's 'heroic' action
A Nevada town is reeling after a 12-year-old opened fire at his middle school, shooting dead a teacher and wounding two fellow students before killing himself.
On Tuesday, officials from Sparks, Nevada, honoured slain maths teacher and former Marine Michael Landsberry.
School District Police Chief Mike Mieras told reporters that Landsberry's action - moving toward the boy in an attempt to coax him to put down the gun - enabled the children to flee the playground.
Officials also thanked the school staff for preventing the boy entering into the school building.