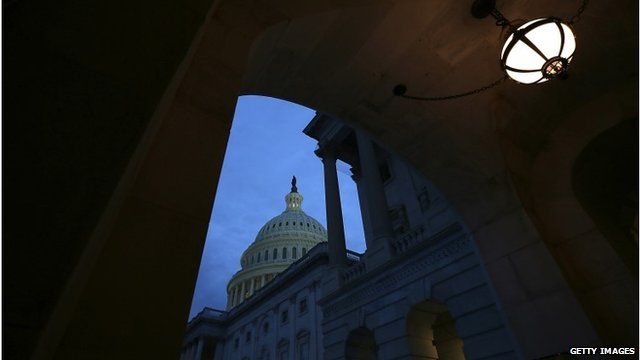 Video
US restarts talks to prevent default
Leaders in the US Senate have restarted talks in an effort to come to an agreement to prevent the US government from defaulting on its payments, and to end the government shutdown.
It comes after plans for a vote in the House of Representatives were postponed. Concerns over the continuing deadlock prompted one ratings agency to put the US credit status on a negative watch.
Rajini Vaidyanathan reports.
Go to next video: Democrats reject latest US budget deal