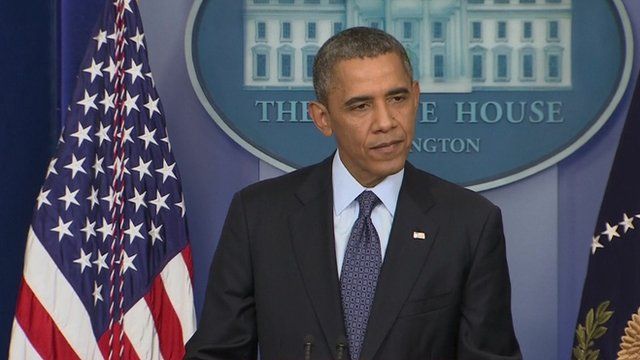 Video
Obama: 'Stop forcing John Boehner to issue threats about our economy'
US President Obama has said he is willing to hold budget talks with Republicans, but not until they agree to lift "threats" against the economy.
The US government shut down last week when Congress failed to agree a budget, and next week the US government is set to reach the limit on the amount it can borrow to fund its obligations.
Republican leaders on Tuesday reiterated calls for Mr Obama to open negotiations over ending the impasses.
At the White House, Mr Obama said he was happy to talk to Republicans but was not going to "until the more extreme parts of the Republican party stop forcing [House Speaker] John Boehner to issue threats about the economy".
Go to next video: Obama: 'Call a vote right now'