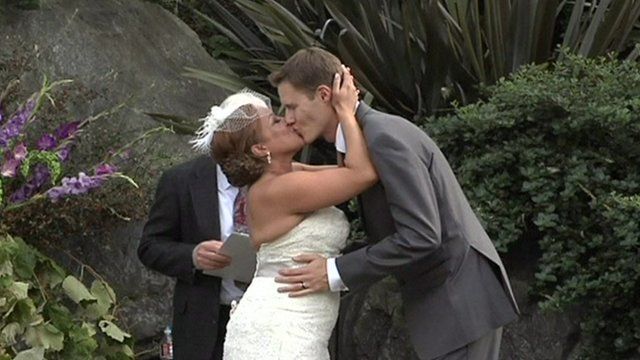 Video
Strangers 'save wedding day' amid US shutdown
As the US government shutdown maintains its grip, the closure of national parks and museums has meant that some couples have had to re-schedule wedding ceremonies or cancel them altogether.
But for one lucky couple, it was the help of strangers that made their big day possible.
Paul Collins reports.
Go to next video: Obama: 'No reason for shutdown'