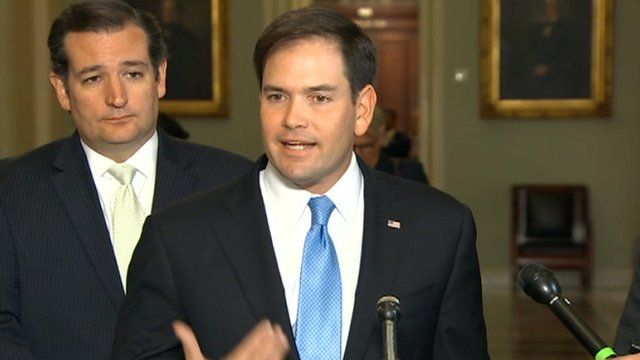 Video
Republican senators vow to block Obamacare
The US government is bracing for a possible shutdown, as Republicans in Congress demand that President Barack Obama's healthcare law be stripped of funding in exchange for their passing a bill to keep the government running past 1 October.
The Democratic-controlled Senate has passed a bill to avoid a shutdown - without defunding the health law. But the bill's path in the House is unclear and the chamber is not expected to take a vote until the weekend.
After the Senate vote, three Republican senators told reporters they would not give up in their attempt to block the health law, sometimes known as "Obamacare".
Go to next video: Republicans 'don't want shutdown'