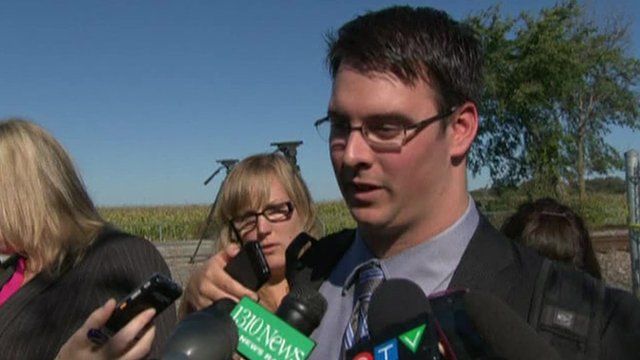 Video
Passenger: 'I thought we were going to flip over'
A passenger on the train which hit a bus at a level crossing in Ottawa has said that he thought the train was going to flip over.
At least five people have been killed and several people have been taken to hospital with serious injuries.
Rob Gencarelli said that he felt a bump and saw smoke.
Go to next video: 'Multiple' deaths in bus-train crash