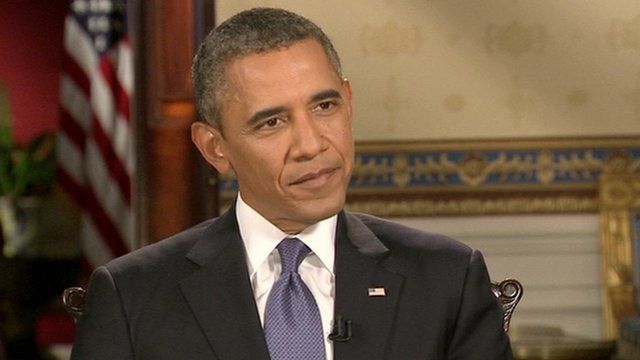 Video
Obama: Russia's Syria proposal 'possible resolution'
US President Barack Obama has said he will put on hold plans for a military strike if Syria puts its chemical weapons stockpiles under international control.
But Mr Obama said he was sceptical Syrian President Bashar al-Assad would follow through.
Speaking to Diane Sawyer an interview with ABC News, Mr Obama said: "I want to make sure that the norm against [the] use of chemical weapons is maintained."
"If we can do that without a military strike that is overwhelmingly my preference," he added.
Go to next video: Assad: US 'foolish' to strike Syria