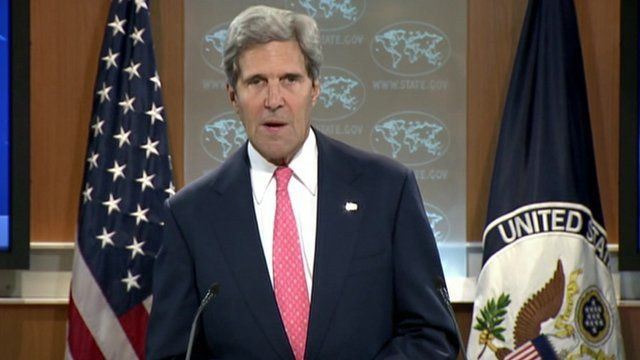 Video
LIVE: US State Department briefing on Syria
The US has said there is little doubt that Syrian forces used chemical weapons in attacks which reportedly killed more than 300 people in rebel-held areas.
Hundreds died in alleged attacks on Wednesday in five districts near Damascus.
US Secretary of State John Kerry is due to give a news briefing on the situation in Syria.