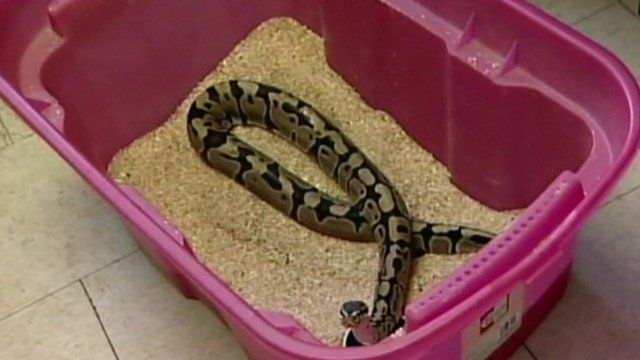 Video
Canada police find pythons in Ontario motel room bins
Canadian animal welfare officers have rescued 40 distressed pythons from plastic storage bins in a motel room.
The snakes, ranging from 30cm to 137cm long, belonged to guests, a manager at the motel in Brantford, Ontario, said.
The couple, who had checked into a room for one night, were out when police seized the animals on Thursday evening.
Go to next video: Hot grass snakes cool off in canal