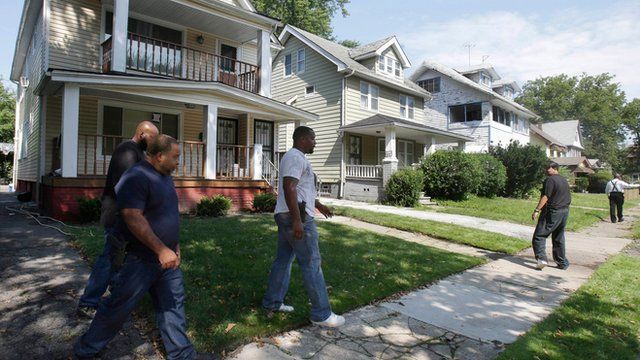 Video
Cleveland police search after three bodies found
Police in the US state of Ohio are searching a neighbourhood in a Cleveland suburb after the discovery of three dead women there.
The bodies were found on Friday and Saturday in East Cleveland. The first was found in a garage, the second in a yard and the third in an empty house.
A 35-year-old man, reported to be a registered sex offender, is in custody.
Jane Little reports.