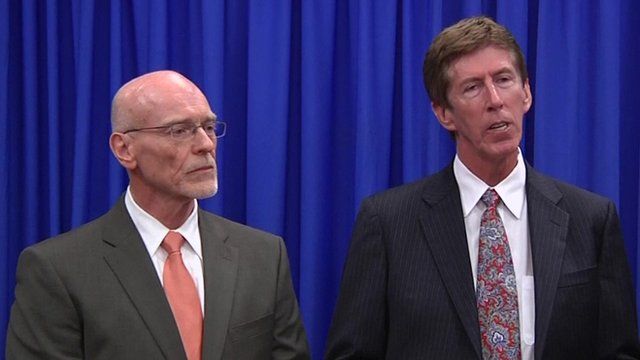 Video
Zimmerman trial: Defence lawyer brands case 'disgraceful'
A lawyer for the Florida neighbourhood watch volunteer charged with murder has branded his client's prosecution "disgraceful".
George Zimmerman, 29, was cleared by a jury on Saturday of the murder of unarmed teenager Trayvon Martin.
The case sparked a fierce debate about racial profiling in the US.
Defence attorneys Mark O'Mara and Don West both welcomed the verdict, with West adding that the jury had "prevented this tragedy from becoming a travesty".
Go to next video: Zimmerman 'not guilty' of murder