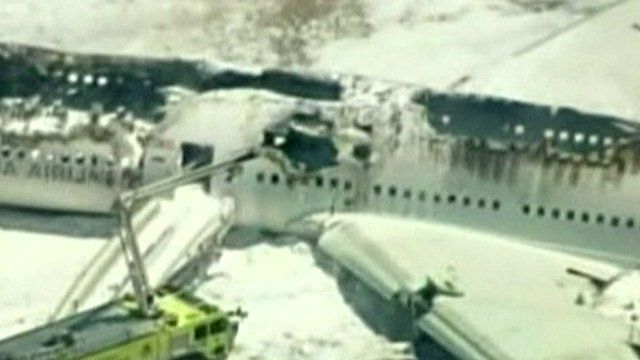 Video
San Francisco crash Boeing 'tried to abort landing'
The Boeing 777 that crash-landed at San Francisco airport was "significantly below" its target speed near the runway and the pilot tried to abort the landing, US investigators have said.
The pilot of the Asiana Airlines flight from Seoul requested a "go around" 1.5 seconds before the crash, they added.
The plane with 307 people came down short of runway on Saturday, killing two people and injuring dozens.
Peter Bowes reports.
Go to next video: Plane crash lands in San Francisco