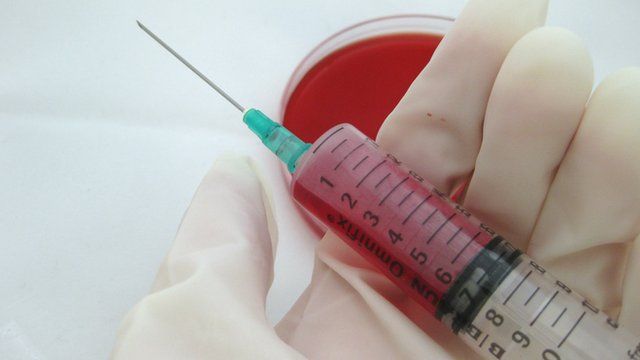 Video
US patients freed of HIV drugs after bone marrow transplants
Doctors in the United States say two patients have been taken off their HIV drugs after they were given bone marrow transplants for blood cancers.
One of the patients has spent nearly four months without taking medication with no sign of the virus returning.
Dr Daniel Kuritzkes is part of the medical team behind the research.
He told BBC Radio 5 live's Up All Night, "We're certainly not recommending this to be used more widely... however we've learnt something very important about the mechanisms by which HIV infected cells could be eliminated."
Go to next video: Bone marrow 'frees men of HIV drugs'