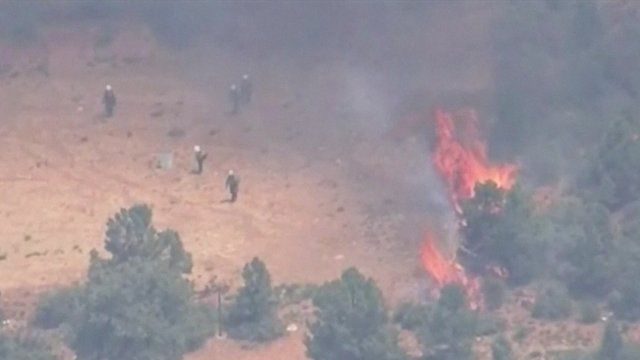 Video
Arizona mourning 19 firefighters killed in wildfire
An Arizona town is mourning 19 firefighters killed on Sunday battling a ferocious wildfire about 80 miles (130km) north-west of Phoenix.
Residents of Prescott, where the crew was based, said they were numb and shaken by the loss of firefighters from an elite "hotshots" wildfire unit.
President Barack Obama said he was "heartbroken" and called the deceased firefighters "heroes".
It is the highest death toll for a fire crew in a single incident since 9/11.
David Shukman reports.
Go to next video: Firefighter deaths 'heartbreaking'